A 100-level screening and discussion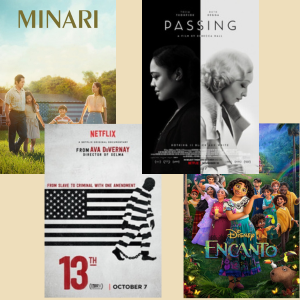 Have you missed out on important film experiences – or watched them and wished for a place to discuss and look more deeply into their messages?
WRJI Movie Nights are designed to provide Wellesley alums with a supportive space to do just that. We will watch the selected movie (drama, comedy, documentary and more) together on Zoom, then discuss its themes and portrayals for an hour.
We recommend (but do not require) participants join a WRJI Opening Conversation before attending, especially if you have not previously participated in frank conversations about racism.